Add Photos
Click the

button in the lower left corner of program to select photos and add into collage.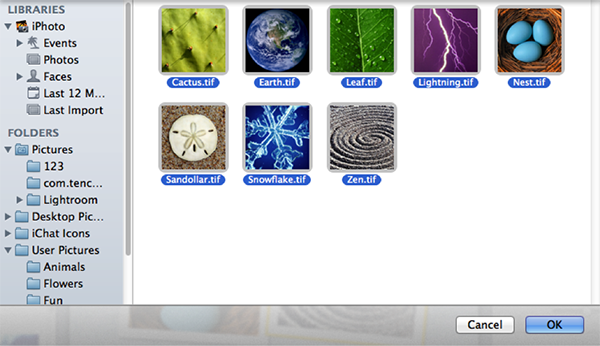 Select photos you want to use from any folder or directly from iPhoto and then click Ok to add into collage. Afterwards you can see the selected photos in the left photo list.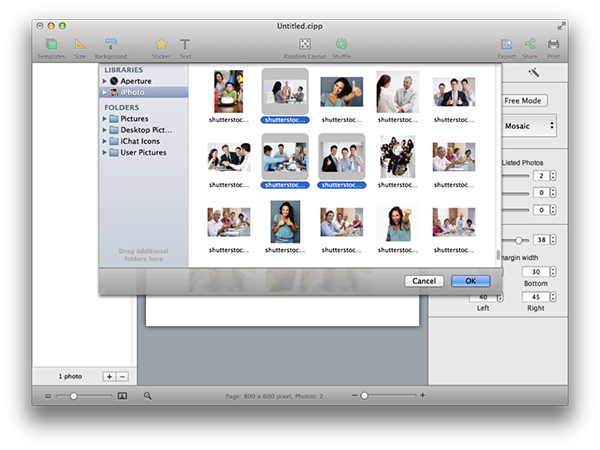 Click

to remove the selected photos from your photo list.
Tip
Open Finder on your Mac, drag and drop any additional folders under the FOLDERS category.
You can also drag and drop photos to the photo list from Finder directly.