Page Settings
Click Size toolbar button

to personalize page size.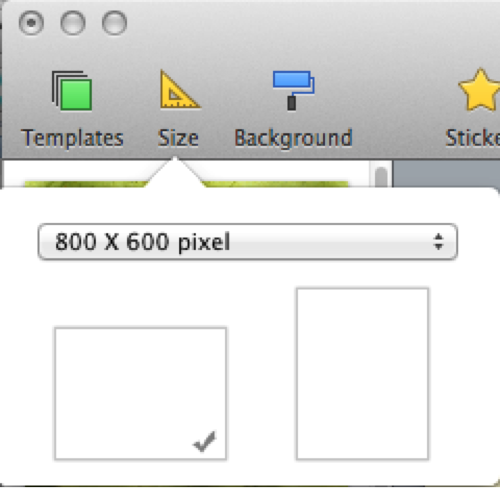 Click Size combo box to choose the collage size you need. Click Manage Custom Size… to customize your collage size and DPI.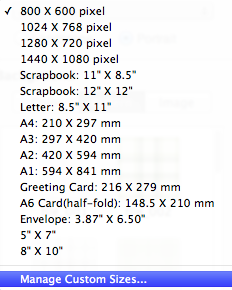 Click

button to add your desired custom sizes, and CollageIt 3.5.0 for Mac will save the sizes you set.
Click

button to remove custom sizes in the size list.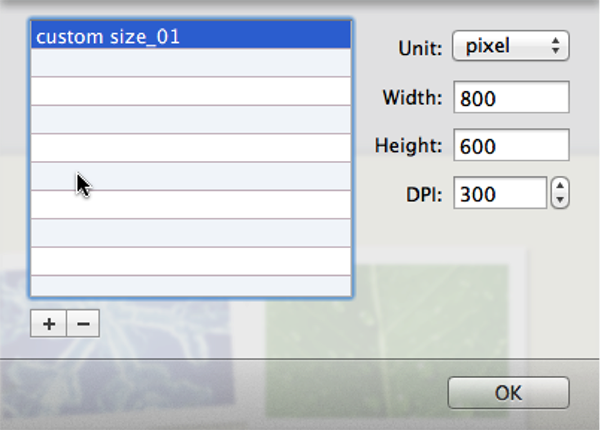 Next time you can choose your customized sizes in Size combo box directly.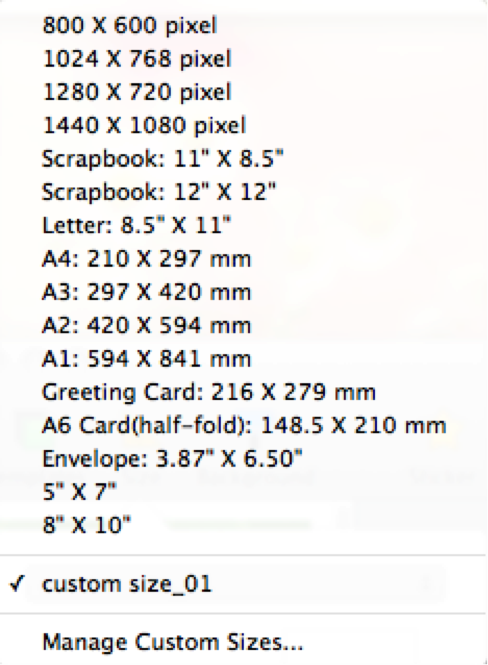 Set orientation of the page by clicking the Landscape or Portrait tab as you wish.
Click Background toolbar button

to set background of your collage.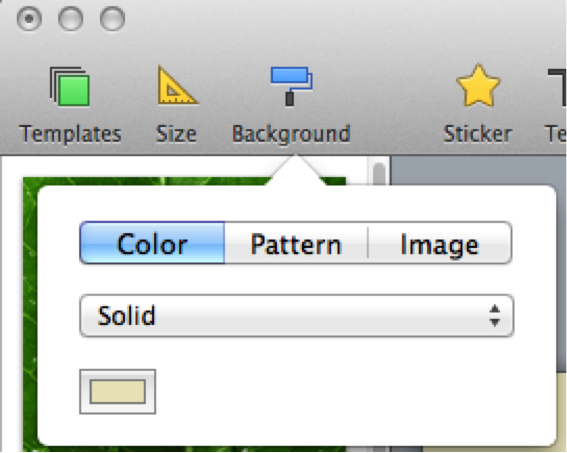 Click Color tab to fill the background with specified color. The color fill type can be set as Solid, and Gradient Color.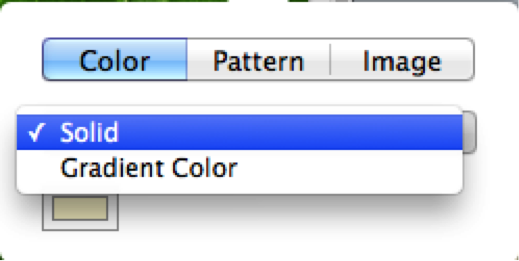 Click Pattern tab to choose a preset pattern as background.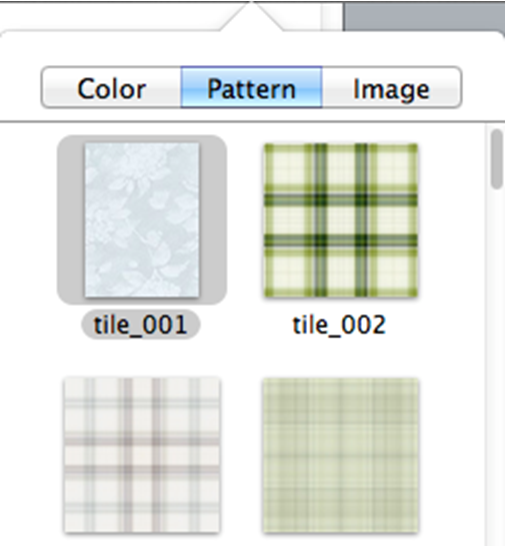 Click Image tab to set your own image as background. You can set the customized image as Tile, Stretch, or Fill Collage.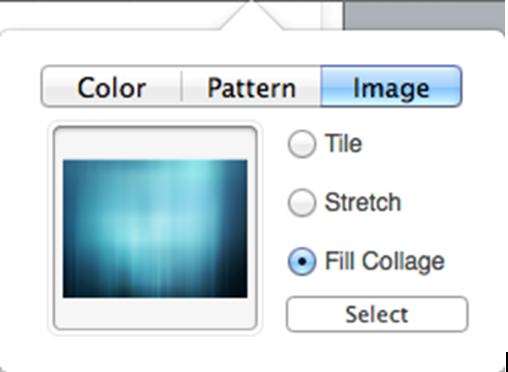 Tip
You can preview the background in collage preview area in the middle.